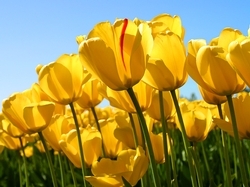 WELCOME TO GOLD COUNTRY REALTY
I Am glad you are here and I am always available to answer questions about your REAL ESTATE NEEDS!
I AM A Realtor/Investor/Small Business Owner I have a unique perspective and I am in the trenches with you...
I have been working full time in this Real Estate world for over 30 years .. I provide.. "Good Old Fashioned Advice" mixed with up to date technology and information.
I would be happy to serve you in the best way I can... Please feel free call me anytime
530 306-7456 is my cell and always with me or my office 530 644-9550 or email me goldcountryrealtyandstorage@gmail.com
P.S. If you need any help with accessibility issues just call, I will happily come to you..Or pop in and say Hi... located in Beautiful Downtown Camino.... the "Heart of Apple Hill"
4130 Carson Road, Camino Ca or P.O. Box 508 95709
I look forward to hearing from you...
Cindy..............
Good news for California seniors moving to El Dorado County from elsewhere in California.
On December 15, 2009, El Dorado County's Board of Supervisors approved the implementation of Proposition 90 for inter-country property tax base year transfers.
This will allow seniors moving to El Dorado County to transfer their Proposition 13 base year value to be transferred from a previous residence to a replacement residence. As with anything relating to taxes, however, there are conditions to be met to qualify.
And, unfortunately... Sacramento and Placer counties do not participate in Proposition 90 tax base transfers.
For more information on El Dorado County's implementation, click here.
And for even more information, click here.
By the way, prop 60 allows for the transfers WITHIN the same county prop 90 allows the transfer from another county.